Top 15 Things to See and Do in Fatih, Istanbul
Istanbul is a never-ending city to explore with its magnificent historical landmarks. Its Fatih district is situated in the heart of the Old Istanbul where you can encounter an age-old landmark for almost every step you take. Fatih means "Conqueror" in Turkish and the district is named after Mehmet the Conqueror who captured Istanbul in 1453. There are many unique things you can enjoy in the Fatih district ranging from cultural events to historical marvels. We listed 15 of these attractions for you below.
Fatih Mosque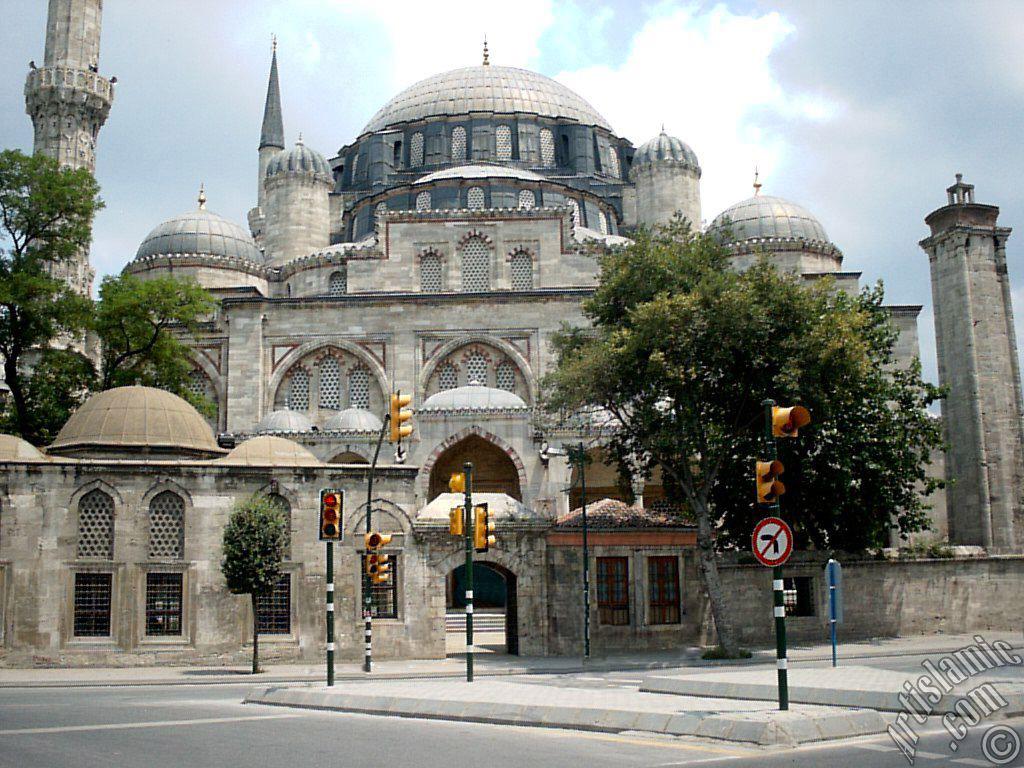 Fatih Mosque is built by the order of Mehmet the Conqueror in 1469.  The mosque is a huge complex that includes hospital, guest house, library, soup kitchen, Turkish bath, and 16 madrasahs.
Sultan Ahmed Mosque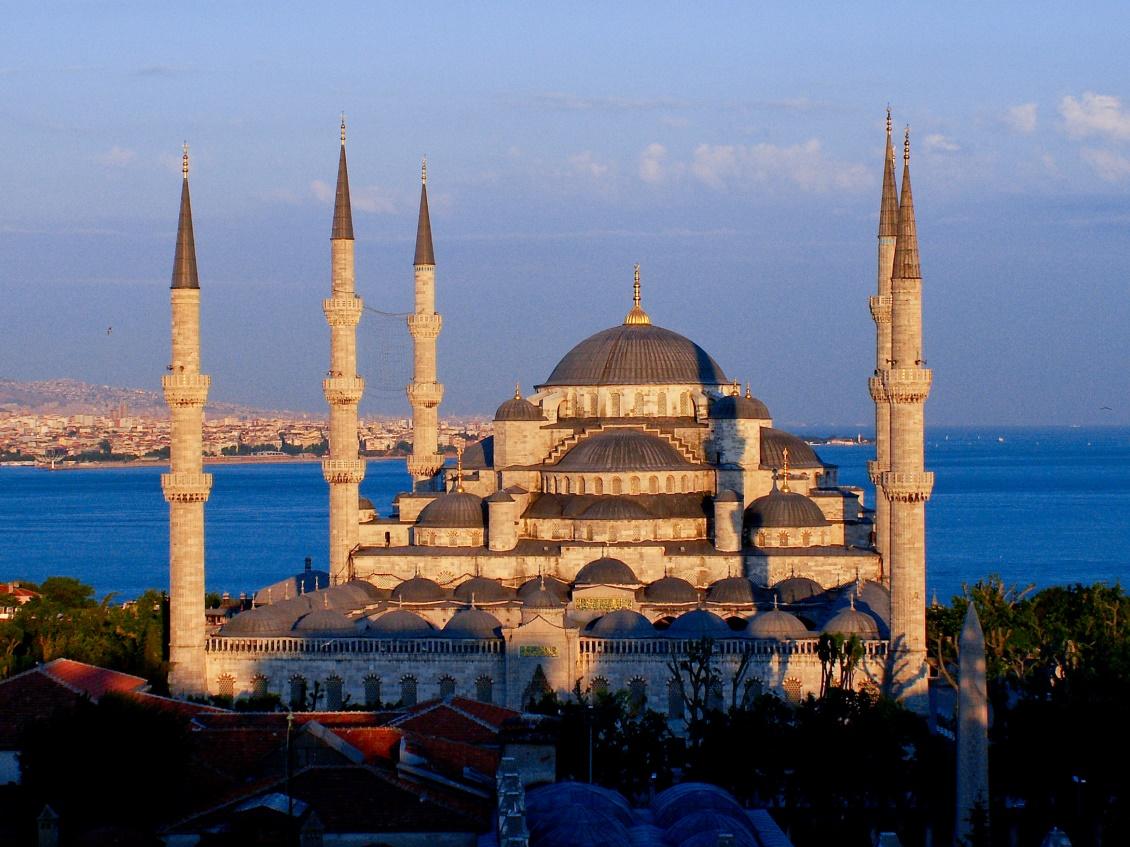 Sultan Ahmed Mosque, also called Blue Mosque because of its interior design, is one of the greatest architectural marvels you can visit in the world. There are many traditional Turkish cafés, bazaars, souvenir shops, and restaurants around Sultan Ahmed Mosque.  
Spice Bazaar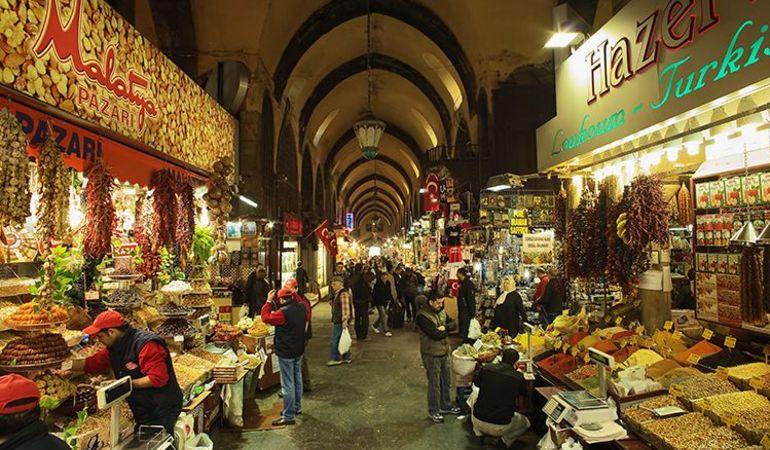 Spice Bazaar is located in Eminönü neighborhood and is one of the most popular attractions of the district. You can find countless fresh spices, household items, crafts, clothing, delights, ceramics, and many more in the bazaar.
Hagia Sophia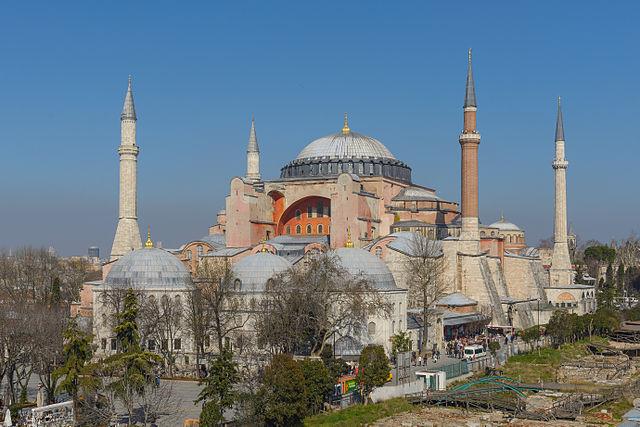 Hagia Sophia is one of the most popular landmarks of Istanbul and visited by millions of international tourists every year and it was completed in 537 as a Greek Orthodox Christian patriarchal basilica. It turned into an imperial mosque after the conquest of Istanbul.
Hodjapasha Whirling Dervish Shows
Watching "Sema" performances by whirling dervishes is one of the best experiences you can have in Fatih. Hodjapasha hosts these performances that symbolize being one with God in a 15th-century bathhouse.
Basilica Cistern
Basilica Cistern is the largest surviving ancient cistern of Istanbul. The cistern was completed in 532 AD with more than 330 columns.
Fountain of Ahmet III and German Fountain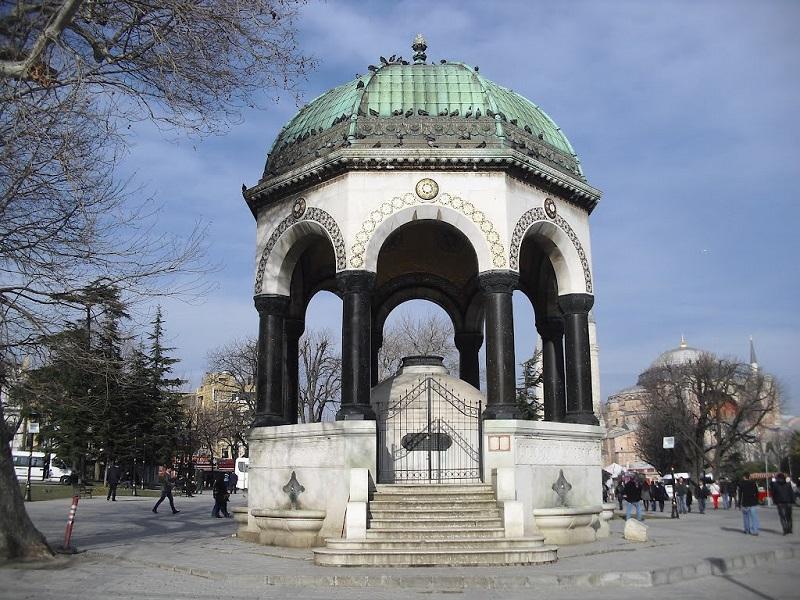 Fountain of Ahmed III is an amazing structure located in front of the Imperial Gate of Topkapı Palace. It was completed in 1728. German Fountain was located in Sultan Ahmed Square in 1898 as a gift to Abdul Hamid II from Wilhelm II.
Süleymaniye Mosque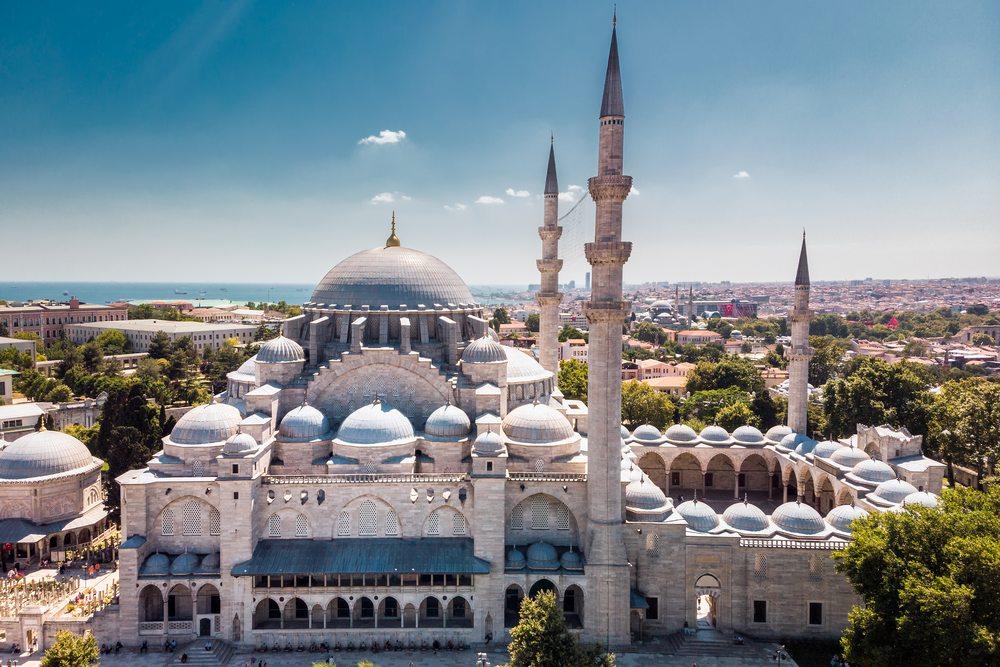 Süleymaniye Mosque is one of the most striking landmarks in Fatih district. The mosque was designed by imperial architect Mimar Sinan by the order of Suleiman the Magnificent. Süleymaniye Mosque was opened for praying in 1557.
Istanbul Photography Museum
Istanbul Photography Museum is located Beyazıt neighborhood of Fatih and one of the most visited photography museums of Istanbul. There are many permanent exhibitions in the museum as well as contemporary ones.
Turkish Baths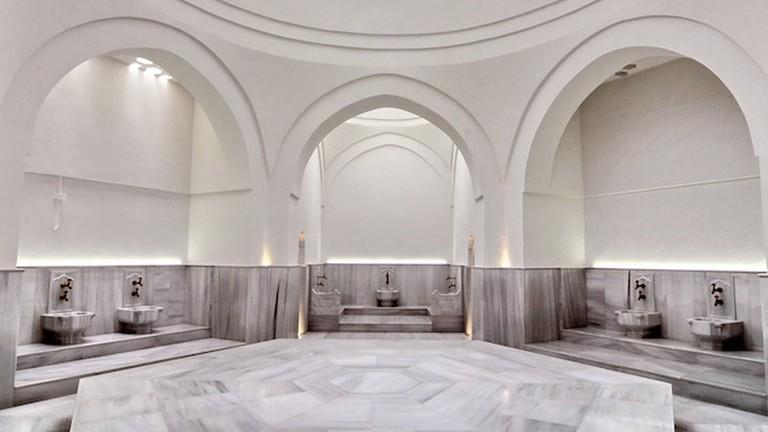 If you leave Istanbul without a Turkish bath experience, your journey in Istanbul would never be complete. Turkish baths in Fatih are plenty of well-kept customs.
Gülhane Park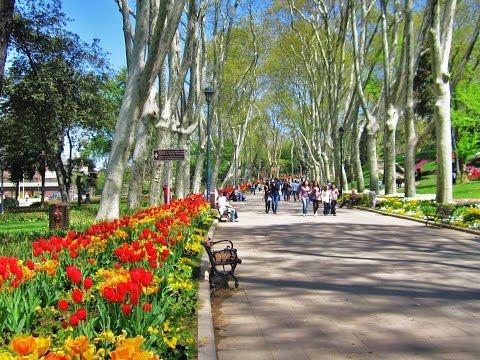 Gülhane Park is one of the loveliest places of Fatih that is swarming with flowers, old trees, fountains, and birds. Gülhane Park is located in Eminönü, near Topkapı Palace and it was reserved for royalty until 1912.
Soğukçeşme Street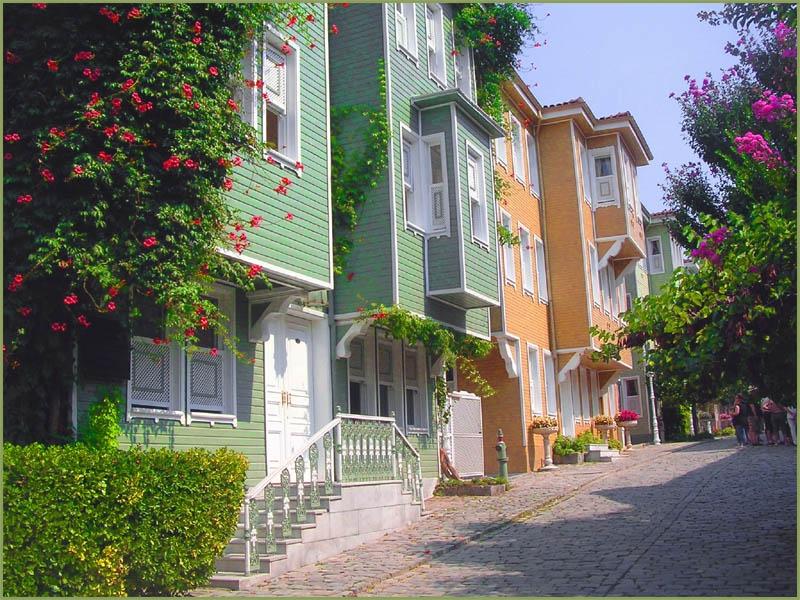 Soğukçeşme Street is one of the most characteristic streets of Fatih with its colorful old houses. The street is located in the middle of Gülhane Park, Topkapı Palace, and Hagia Sophia.
Local Markets and Bazaars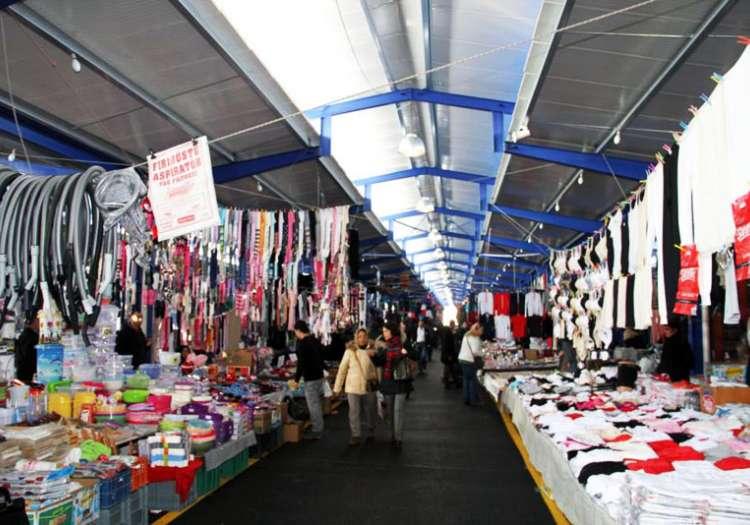 Fatih district is also a very vibrant commercial center of Istanbul. There are various traditional open-air bazaars, local shops, and vendors that sell authentic goods in every part of the district, especially in Beyazıt neighborhood.
Balat and Fener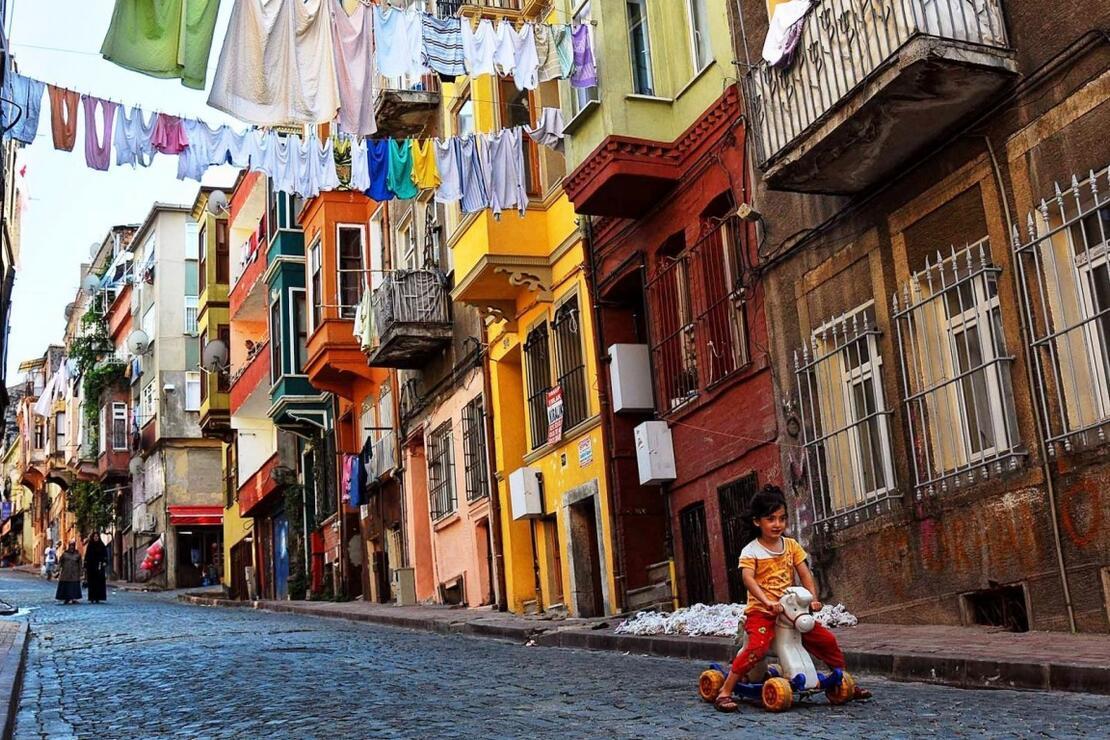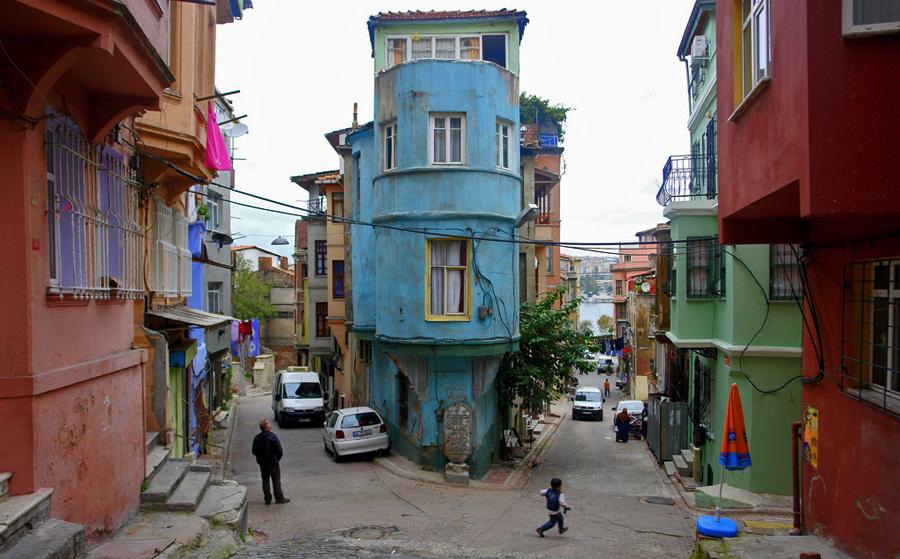 Balat and Fener are two of the most distinctive neighborhoods of Fatih with their religious identities. Balat was home to the Jewish community of Istanbul whereas neighboring Fener was habituated by the Greek Orthodox community. Both of these neighborhoods offer an insightful trip to Istanbul's culturally rich roots with remarkable landmarks and amazing atmospheres.
Eminönü Fish Boats
Having a fish-sandwich in Eminönü neighborhood is a very local thing to do in Fatih. You can enjoy your freshly caught fish in touristic boat restaurants in Eminönü accompanied by amazing sceneries of the Bosphorus.